Amazon CloudFront
Amazon CloudFront is one of the leading services in the field of content delivery networks (CDNs) and provides reliable and scalable solutions for accelerating and protecting web content. This service, developed by Amazon Web Services (AWS), ensures fast content delivery to users worldwide, reducing latency and improving the overall performance of web applications and websites.
One of the key features of Amazon CloudFront is its geographical distribution. Using a global content delivery network composed of multiple edge locations, CloudFront automatically routes content through optimal paths to end users. This significantly reduces delays and improves the response time of web applications.
Amazon CloudFront also has powerful caching capabilities. Content delivered through CloudFront is cached on edge servers located in different regions. This allows for resource reuse and reduces the load on origin servers. With flexible caching settings, developers have full control over what content is cached and for how long.
Another advantage of Amazon CloudFront is its integration with other AWS services. Users can use CloudFront in combination with Amazon S3, Amazon EC2, AWS Lambda, and other services to create scalable and flexible application architectures. This provides convenience in deploying and integrating existing applications using AWS infrastructure.
One of the key features of CloudFront is its ability to provide content security and protection. CloudFront ensures data encryption using the HTTPS protocol, providing a secure connection between the server and end users. Additionally, CloudFront offers DDoS protection features that help prevent content unavailability due to infrastructure attacks.
Overall, Amazon CloudFront is a powerful tool for accelerating and protecting web content. It allows for reduced latency, improved application performance, and ensures the security of your content. With its broad global presence and flexible customization features, CloudFront becomes an ideal choice for developers and enterprises aiming to enhance user experience and ensure reliable content delivery anywhere in the world.
If you want to use the Amazon CloudFront service in Kazakhstan and pay in Kazakhstani tenge (KZT) under a contract with all necessary documents provided, please contact us.
Maybe you'd be interested
VPS servers
High efficient virtual servers with fast SSD and high speed connection to Internet up to 1 Gbit/s. Daily backups and professional technical support.
More
VDC (Virtual Data Centre)
The pool of dedicated cloud resources to organize an enterprise-level IT infrastructure
Cloud VPS
A virtual dedicated server based on VMmanager, provided for rent
Service Desk
Service Desk for your company or organization
Cloud Storage
Reliable and safe data storage in the cloud
Data Centers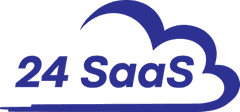 Our data centres locate in Almaty and Astana and fit the strongest requirements of the local and international standards. Our infrastructure and projects hosted by Cloud Solutions passed all examinations to corresponding the information security requirements of Kazakhstan government and local standards.