SIEM
Modern solutions for enterprise security that detect, analyze and react to outside or inside attacks. 24SaaS offers both open and industrial solutions to protect enterprises or distributed cloud solutions from network threats.
These solutions are successfully used in the banking sector, in the field of IT services, in manufacturing enterprises and housing and communal services, in cloud solutions, in the field of insurance and healthcare.
The SIEM software processes thousands of events every second from hundreds of sources, analyzes them, and identifies threats, attacks, and vulnerabilities in real time. Some of the SIEM software offer the advanced techniques for deep analyzing of applications, network traffic and whole systems. It can detect weaknesses or potential threats and run the scenarios of reaction against dangerous actions.
Maybe you'd be interested
Virtual Firewall
Guaranteed security and protection is provided by the work of high-end tools from Fortinet. The security of the virtual infrastructure can be provided both independently and through the connection of the Virtual Firewall service.
More
VDC (Virtual Data Centre)
The pool of dedicated cloud resources to organize an enterprise-level IT infrastructure
VDS on VMmanager
A virtual dedicated server based on VMmanager, provided for rent
Service Desk
Service Desk for your company or organization
Cloud Storage
Reliable and safe data storage in the cloud
Data Centers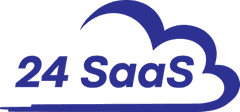 Our data centres locate in Almaty and Astana and fit the strongest requirements of the local and international standards. Our infrastructure and projects hosted by Cloud Solutions passed all examinations to corresponding the information security requirements of Kazakhstan government and local standards.