DraaS
Disaster Recovery Service (DRaaS), implemented on the basis of VMware and Veeam products, allows you to quickly restore the health of your servers in case of serious failures of the physical or virtual infrastructure.
The entire infrastructure of the client is asynchronously replicated (copied) to the 24SaaS cloud during operation, where it can be restored in cases of serious accidents with minimal downtime and no data loss (or low RPO values).
This service doesn't need serious changes in current infrastructure or extra capital investments. It can be deployed for replication of physical infrastructure to the cloud or to provide the process of cloud infrastructure migration from one point to another one.
About Veeam
Maybe you'd be interested
BaaS
Data backup to the cloud provides backup and secure storage of your data and images of physical or virtual machines.
More
VDC (Virtual Data Centre)
The pool of dedicated cloud resources to organize an enterprise-level IT infrastructure
Cloud VPS
A virtual private server based on VMmanager, provided for rent
Service Desk
Service Desk for your company or organization
Cloud Storage
Reliable and safe data storage in the cloud
Data Centers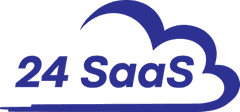 Our data centres locate in Almaty and Astana and fit the strongest requirements of the local and international standards. Our infrastructure and projects hosted by Cloud Solutions passed all examinations to corresponding the information security requirements of Kazakhstan government and local standards.