Virtual Firewall
Guaranteed security and protection are provided by the work of high-end tools from Fortinet. The security of the virtual infrastructure can be provided both independently and through the connection of the Virtual Firewall service.
The traditional approach to ensuring the security of a virtual infrastructure is to independently implement the mechanisms and security policies of a firewall. The second option, which does not require special approaches and protects the entire perimeter at once, is the inclusion of a firewall at the first lines.
All traffic routed to the special hardware and software system before client's infrastructure and might be filtered or blocked.
Maybe you'd be interested
VPS servers
High efficient virtual servers with fast SSD and high speed connection to Internet up to 1 Gbit/s. Daily backups and professional technical support.
More
VDC (Virtual Data Centre)
The pool of dedicated cloud resources to organize an enterprise-level IT infrastructure
Cloud VPS
A virtual private server based on VMmanager, provided for rent
Service Desk
Service Desk for your company or organization
Cloud Storage
Reliable and safe data storage in the cloud
Data Centers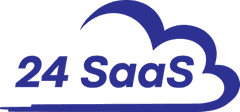 Our data centres locate in Almaty and Astana and fit the strongest requirements of the local and international standards. Our infrastructure and projects hosted by Cloud Solutions passed all examinations to corresponding the information security requirements of Kazakhstan government and local standards.