Corporate Mail
Fully functionally platform for organization of all sizes — without capital costs for support and administration. Reliable email, communication and schedule management — deployed online and in 24SaaS cloud infrastructure in minutes.
A corporate email service offered by 24SaaS company can be used to manage an organization's email communication. It can offer features such as a web interface, mobile apps, anti-spam filters, archiving, etc.
Corporate email can help ensure the security and confidentiality of your email communication and improve internal communication and collaboration within the company. This can assist in managing incoming and outgoing messages, improve productivity, and resolve issues related to email systems.
By providing a centralized, organized, and secure platform for email communication, a corporate email service from 24SaaS can help companies improve their overall communication and collaboration processes.
Maybe you'd be interested
Virtual Firewall
Guaranteed security and protection is provided by the work of high-end tools from Fortinet. The security of the virtual infrastructure can be provided both independently and through the connection of the Virtual Firewall service.
More
VDC (Virtual Data Centre)
The pool of dedicated cloud resources to organize an enterprise-level IT infrastructure
Cloud VPS
A virtual dedicated server based on VMmanager, provided for rent
Service Desk
Service Desk for your company or organization
Cloud Storage
Reliable and safe data storage in the cloud
Data Centers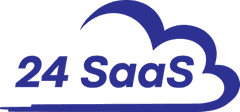 Our data centres locate in Almaty and Astana and fit the strongest requirements of the local and international standards. Our infrastructure and projects hosted by Cloud Solutions passed all examinations to corresponding the information security requirements of Kazakhstan government and local standards.