Software Rental
Renting a software is a good way to reduce the capital investment in projects. Software, such as Microsoft Office, Microsoft Windows, Microsoft Exchange, Microsoft SQL Server, Microsoft Power BI, Kaspersky, can be rented for any period both for use on physical and virtual servers of the 24SaaS company, and at the customer's own facilities.
Maybe you'd be interested
VPS servers
High efficient virtual servers with fast SSD and high speed connection to Internet up to 1 Gbit/s. Daily backups and professional technical support.
More
VDC (Virtual Data Centre)
The pool of dedicated cloud resources to organize an enterprise-level IT infrastructure
Cloud VPS
A virtual private server based on VMmanager, provided for rent
Service Desk
Service Desk for your company or organization
Cloud Storage
Reliable and safe data storage in the cloud
Data Centers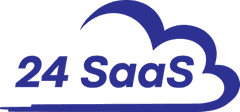 Our data centres locate in Almaty and Astana and fit the strongest requirements of the local and international standards. Our infrastructure and projects hosted by Cloud Solutions passed all examinations to corresponding the information security requirements of Kazakhstan government and local standards.