Amazon Web Services (AWS) in Kazakhstan
We offer Amazon Web Services (AWS) in the Republic of Kazakhstan. We are ready to provide you with all the benefits that AWS offers, as well as add our own advantages.
One of our key advantages is the ability to sign a contract and make payments in tenge. This means that you can work with us directly, without the need to go through AWS or other intermediaries.
We guarantee full transparency and openness in our work with our clients. You are free to choose and use any AWS services. We can also provide you with the services of an architect, devops, and high-quality technical support for AWS services.
We strive to make the use of AWS services as convenient and accessible as possible for our clients in the Republic of Kazakhstan. Contact us to learn more about how we can help you solve your tasks using AWS.
We are always ready to answer your questions and provide the necessary assistance!
Popular AWS Services
Amazon Elastic Compute Cloud (EC2)
A virtual machine that allows you to run applications in the cloud. EC2 offers a wide range of options for configuring, flexibility, and scaling the application infrastructure.
Amazon Simple Storage Service (S3)
Cloud storage that allows you to store and retrieve data of any size, at any time, and from anywhere. S3 is a secure and reliable solution for storing, archiving, and backing up data.
Amazon Relational Database Service (RDS)
A managed database service that provides high availability, scalability, and reliability. RDS supports various database engines, including MySQL, PostgreSQL, Oracle, and Microsoft SQL Server.
Amazon Simple Queue Service (SQS)
A service that provides message management for distributed applications and microservices. SQS provides message delivery guarantees and can scale to any amount of traffic.
Amazon Elastic Kubernetes Service (EKS)
A managed Kubernetes service that simplifies deployment, scaling, and management of containerized applications. EKS provides high availability and reliability, as well as integration with other AWS services.
Amazon Lambda
A service that allows you to run code without the need to manage server infrastructure. Lambda automatically scales and can be used for event processing, creating APIs, and executing tasks.
Amazon CloudFront
A content delivery service that allows you to speed up the delivery of static and dynamic content to users worldwide. CloudFront integrates with other AWS services and provides caching and content protection capabilities.
Amazon Elastic Beanstalk
A service that simplifies deployment and scaling of applications in the cloud. Elastic Beanstalk provides automatic infrastructure management and can support applications written in various programming languages.
Maybe you'd be interested
VDC (virtual data center)
Virtual data center (VDC) is a pool of dedicated cloud resources to organize an enterprise-level IT infrastructure.
More
VDC (Virtual Data Centre)
The pool of dedicated cloud resources to organize an enterprise-level IT infrastructure
Cloud VPS
A virtual dedicated server based on VMmanager, provided for rent
Service Desk
Service Desk for your company or organization
Cloud Storage
Reliable and safe data storage in the cloud
Data Centers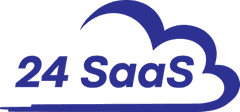 Our data centres locate in Almaty and Astana and fit the strongest requirements of the local and international standards. Our infrastructure and projects hosted by Cloud Solutions passed all examinations to corresponding the information security requirements of Kazakhstan government and local standards.