Amazon Elastic Kubernetes Service (EKS)
Amazon Elastic Kubernetes Service (EKS) is a managed containerization service provided by Amazon Web Services (AWS), which offers a simple and reliable way to run, scale, and manage Kubernetes-based applications.
Kubernetes is a popular container management platform that helps developers and operators simplify the process of deploying, scaling, and managing containerized applications. However, setting up and maintaining your own Kubernetes cluster can be a complex task. This is where Amazon EKS comes in.
Amazon EKS provides simplified installation and configuration of Kubernetes clusters in the AWS cloud. With EKS, developers can quickly create Kubernetes clusters and manage them without having to worry about hardware support, updates, and infrastructure scaling.
EKS offers several benefits for developers and operators. Firstly, it ensures high availability and reliability as cluster management is handled on the AWS infrastructure, known for its scalability and fault tolerance. This helps reduce downtime and ensures continuous application operation.
Secondly, Amazon EKS integrates with other AWS services, making it easier to work with the existing ecosystem of AWS tools and services. This includes the ability to auto-scale and manage workload using the Amazon EC2 Auto Scaling service, as well as leveraging other AWS services such as Amazon RDS for databases or Amazon S3 for data storage.
The third advantage lies in its ease of use. Amazon EKS provides a user-friendly web interface and an intuitive command-line interface for managing clusters and applications. Developers can focus on application development without being distracted by infrastructure setup and management.
Finally, EKS ensures a high level of security. EKS clusters reside in an isolated virtual network, helping prevent unauthorized access to applications. Additionally, EKS supports various AWS security features, including access management and authentication.
In conclusion, Amazon Elastic Kubernetes Service (EKS) offers developers and operators a simple and reliable way to manage containerized applications based on Kubernetes. With its high availability, integration with AWS services, ease of use, and security features, EKS helps accelerate application deployment and streamline management in the AWS cloud environment.
If you want to use Amazon Elastic Kubernetes Service (EKS) in Kazakhstan and pay in Kazakhstani Tenge (KZT), with a contract and the issuance of all necessary documents, please contact us.
Maybe you'd be interested
VPS servers
High efficient virtual servers with fast SSD and high speed connection to Internet up to 1 Gbit/s. Daily backups and professional technical support.
More
VDC (Virtual Data Centre)
The pool of dedicated cloud resources to organize an enterprise-level IT infrastructure
Cloud VPS
A virtual dedicated server based on VMmanager, provided for rent
Service Desk
Service Desk for your company or organization
Cloud Storage
Reliable and safe data storage in the cloud
Data Centers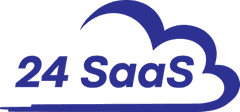 Our data centres locate in Almaty and Astana and fit the strongest requirements of the local and international standards. Our infrastructure and projects hosted by Cloud Solutions passed all examinations to corresponding the information security requirements of Kazakhstan government and local standards.