Amazon Simple Storage Service (S3)
Amazon Simple Storage Service (S3) is a leading cloud data storage service provided by Amazon Web Services (AWS). It offers a simple, scalable, and secure way to store and retrieve data of any size with high availability. Amazon S3 is an essential tool for enterprises and developers, enabling them to efficiently manage and utilize their data.
Ease of Use: One of the key features of Amazon S3 is its ease of use. Users can easily create and configure storage for their data using a simple web interface, command-line interface, or application programming interface (API). Regardless of organization size or technical expertise, Amazon S3 provides intuitive tools that simplify data management.
Scalability: Amazon S3 allows for the scalability of data storage based on your business needs. With a high degree of flexibility, you can easily increase or decrease storage capacity without interrupting data access. This is especially useful for organizations with varying data volumes or those that grow over time. With the ability to store petabytes of information, Amazon S3 provides a reliable solution for storing and processing large volumes of data.
Reliability and Availability: Amazon S3 ensures high data reliability and availability. Through distributed architecture and data replication across multiple servers in different geographical zones, Amazon S3 guarantees that your data will be accessible at all times. With built-in error detection and recovery mechanisms, the S3 service ensures continuous operation and data protection against loss.
Security: Security is a crucial concern when storing data in the cloud. Amazon S3 offers a wide range of tools to ensure the security of your data. You can configure access rights and management policies to ensure data confidentiality and integrity. Additionally, Amazon S3 provides data backup and encryption features to provide an additional layer of protection.
Conclusion: Amazon Simple Storage Service (S3) is an advanced cloud data storage service that offers ease of use, scalability, reliability, and security. With its help, organizations and developers can effectively manage their data, ensure its availability, and protect it from threats. Thanks to this powerful service, Amazon Web Services continues to be a leading provider of cloud solutions, meeting the needs of its customers.
If you want to use Amazon Simple Storage Service (S3) in Kazakhstan and pay in Kazakhstani Tenge (KZT), with a contract and the issuance of all necessary documents, please contact us.
Maybe you'd be interested
VPS servers
High efficient virtual servers with fast SSD and high speed connection to Internet up to 1 Gbit/s. Daily backups and professional technical support.
More
VDC (Virtual Data Centre)
The pool of dedicated cloud resources to organize an enterprise-level IT infrastructure
Cloud VPS
A virtual private server based on VMmanager, provided for rent
Service Desk
Service Desk for your company or organization
Cloud Storage
Reliable and safe data storage in the cloud
Data Centers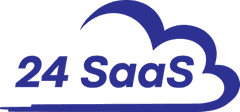 Our data centres locate in Almaty and Astana and fit the strongest requirements of the local and international standards. Our infrastructure and projects hosted by Cloud Solutions passed all examinations to corresponding the information security requirements of Kazakhstan government and local standards.