Amazon Relational Database Service (RDS)
In today's world, where data plays a crucial role in business, effective database management is a key factor in success. Amazon Relational Database Service (RDS) offers a convenient and powerful solution for managing relational databases in the cloud.
Amazon RDS provides simplicity in deployment, scalability, and reliability of databases. The service allows easy setup and management of relational databases such as Amazon Aurora, PostgreSQL, MySQL, MariaDB, and Oracle. Whether you need scalability to handle high loads or simplicity for deploying test environments, Amazon RDS offers flexible capabilities to meet your needs.
One of the major advantages of Amazon RDS is its ease of use. You can easily deploy and configure a database with just a few clicks in the AWS Management Console web interface or using the command line. Amazon RDS automates complex tasks like database installation, configuration, backups, and patches, allowing you to focus on application development rather than infrastructure management.
Another appealing feature of Amazon RDS is its scalability. The service automatically scales the computational and storage resources of your database based on current workload. This enables your system to efficiently handle both low loads during off-peak times and high loads when needed. You can easily resize your database without interrupting application operations, making Amazon RDS an ideal solution for fast-growing and scalable projects.
Furthermore, Amazon RDS provides data reliability and security. The service automatically creates backups of your database and ensures their integrity, guaranteeing data recovery in case of failure. Amazon RDS also offers data encryption capabilities to ensure the security of your information.
Lastly, Amazon RDS offers a flexible pricing model. You only pay for the resources you use and can easily scale your resources as per your business's changing needs. This helps reduce operational costs and make your infrastructure more cost-effective.
In conclusion, Amazon RDS offers a convenient and powerful solution for managing relational databases in the cloud. With its ease of use, scalability, reliability, and flexible pricing, Amazon RDS becomes an attractive choice for businesses of all sizes looking to optimize their database management in the cloud.
If you want to use Amazon Relational Database Service (RDS) in Kazakhstan and pay in Kazakhstani Tenge (KZT), with a contract and the issuance of all necessary documents, please contact us.
Maybe you'd be interested
VPS servers
High efficient virtual servers with fast SSD and high speed connection to Internet up to 1 Gbit/s. Daily backups and professional technical support.
More
VDC (Virtual Data Centre)
The pool of dedicated cloud resources to organize an enterprise-level IT infrastructure
Cloud VPS
A virtual private server based on VMmanager, provided for rent
Service Desk
Service Desk for your company or organization
Cloud Storage
Reliable and safe data storage in the cloud
Data Centers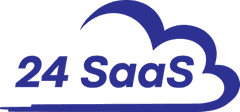 Our data centres locate in Almaty and Astana and fit the strongest requirements of the local and international standards. Our infrastructure and projects hosted by Cloud Solutions passed all examinations to corresponding the information security requirements of Kazakhstan government and local standards.