Cloud Storage
Reliable and safe data storage in the cloud that can be connected devices directly. Working with the data looks like it is saved on the local disk or file system, but really it is located in the cloud.
Cloud data storage is useful for video surveillance (big volumes of video data for keeping remotely) and for backup system of corporate data. Devices with modern operating systems, QNAP storages and third-party solutions can be connected to the cloud storage.
Maybe you'd be interested
VPS servers
High efficient virtual servers with fast SSD and high speed connection to Internet up to 1 Gbit/s. Daily backups and professional technical support.
More
VDC (Virtual Data Centre)
The pool of dedicated cloud resources to organize an enterprise-level IT infrastructure
Cloud VPS
A virtual private server based on VMmanager, provided for rent
Service Desk
Service Desk for your company or organization
Cloud Storage
Reliable and safe data storage in the cloud
Data Centers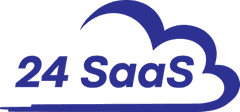 Our data centres locate in Almaty and Astana and fit the strongest requirements of the local and international standards. Our infrastructure and projects hosted by Cloud Solutions passed all examinations to corresponding the information security requirements of Kazakhstan government and local standards.