Services and Products of Zoom
In the modern world, where remote work and online meetings have become an integral part of our daily lives, choosing the right platform for conducting video conferences becomes a crucial factor for businesses.
One of the most popular and reliable tools is Zoom - a leading international platform for video communications. Considering the needs of companies in the Republic of Kazakhstan, our company is pleased to offer convenient payment for Zoom services in the national currency - tenge, as well as ensure the issuance of all necessary documents for your accounting and reporting.
We understand that for businesses in Kazakhstan, it is important to have the ability to pay for services in the national currency to avoid complications with conversion and currency operations. Therefore, our company offers payment for Zoom in tenge, which facilitates accounting and allows you to control expenses for video communications.
For legal entities and entrepreneurs, obtaining official documents regarding payment and service usage is an important factor. We will provide the issuance of all necessary documents for your company, including invoices, work completion certificates, and other documents compliant with the legislation of the Republic of Kazakhstan. Thus, you will be able to easily include these transactions in your accounting and management system.
ADVANTAGES OF USING ZOOM:
Quality and reliability: Zoom offers high-quality video and audio, ensuring smooth and reliable communication even at low internet speeds.
Collaboration capabilities: The Zoom platform provides a wide range of collaboration tools, such as shared document access, collaborative editing, and messaging.
Flexibility and scalability: Zoom offers various subscription plans, including options for small teams and corporate enterprises, as well as the ability to scale according to the needs of your business.
Security and confidentiality: Zoom ensures a high level of data protection and confidentiality, using modern encryption technologies.
Zoom is a reliable partner for businesses in Kazakhstan, offering convenient payment in tenge and the issuance of necessary documents. Optimize your communications and collaboration by using advanced Zoom tools and achieve greater success in your business. Contact us today to start using Zoom and gain all the benefits of this powerful video communication platform.
Maybe you'd be interested
VPS servers
High efficient virtual servers with fast SSD and high speed connection to Internet up to 1 Gbit/s. Daily backups and professional technical support.
More
VDC (Virtual Data Centre)
The pool of dedicated cloud resources to organize an enterprise-level IT infrastructure
Cloud VPS
A virtual dedicated server based on VMmanager, provided for rent
Service Desk
Service Desk for your company or organization
Cloud Storage
Reliable and safe data storage in the cloud
Data Centers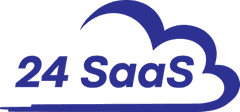 Our data centres locate in Almaty and Astana and fit the strongest requirements of the local and international standards. Our infrastructure and projects hosted by Cloud Solutions passed all examinations to corresponding the information security requirements of Kazakhstan government and local standards.