Software Development
We provide a full cycle of software development services for our clients, starting from consultation and design to development, testing, and implementation.
Our team of developers has experience with various technologies and programming languages, including Node, JavaScript, Dart, Python, and C++. We specialize in developing complex information systems, dynamic websites, high-load projects, and mobile applications.
We deeply immerse ourselves in our clients' business processes to provide individual solutions aimed at achieving their business goals. We use flexible development methodologies such as Agile and Scrum to ensure fast and efficient project development.
We offer the following software development services:
Information system development: We create unique solutions for managing business processes, accounting and data management, operations automation, and more.
Dynamic website development: We create convenient, functional, and attractive websites that help our clients attract and retain visitors.
High-load project development: We create scalable and fault-tolerant systems that can handle huge volumes of data and high traffic.
Mobile application development: We create quality applications for iOS and Android that help our clients improve their business processes and customer interaction.
We take pride in our projects and the results we have achieved for our clients. We strive to create innovative solutions that help our clients achieve greater success in their business.
Contact us today to discuss your software development needs and receive consultation from our experts.
Maybe you'd be interested
VPS servers
High efficient virtual servers with fast SSD and high speed connection to Internet up to 1 Gbit/s. Daily backups and professional technical support.
More
VDC (Virtual Data Centre)
The pool of dedicated cloud resources to organize an enterprise-level IT infrastructure
Cloud VPS
A virtual dedicated server based on VMmanager, provided for rent
Service Desk
Service Desk for your company or organization
Cloud Storage
Reliable and safe data storage in the cloud
Data Centers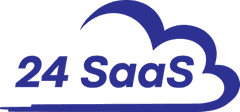 Our data centres locate in Almaty and Astana and fit the strongest requirements of the local and international standards. Our infrastructure and projects hosted by Cloud Solutions passed all examinations to corresponding the information security requirements of Kazakhstan government and local standards.