Cloud 1C
1C in the cloud is a solution for any business with access to 1C via the Internet. Management and staff of the company can locate anywhere. The safety and accessibility of the data are provided by the cluster of solid servers and professional solutions.
1C data is backed up automatically, configuration and software are updated without the participation of the client - and only when it does not interfere with work.
Maybe you'd be interested
Virtual Firewall
Guaranteed security and protection is provided by the work of high-end tools from Fortinet. The security of the virtual infrastructure can be provided both independently and through the connection of the Virtual Firewall service.
More
VDC (Virtual Data Centre)
The pool of dedicated cloud resources to organize an enterprise-level IT infrastructure
Cloud VPS
A virtual dedicated server based on VMmanager, provided for rent
Service Desk
Service Desk for your company or organization
Cloud Storage
Reliable and safe data storage in the cloud
Data Centers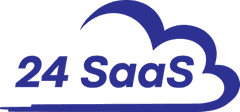 Our data centres locate in Almaty and Astana and fit the strongest requirements of the local and international standards. Our infrastructure and projects hosted by Cloud Solutions passed all examinations to corresponding the information security requirements of Kazakhstan government and local standards.