Managed Kubernetes (vSphere with Tanzu)
vSphere with Tanzu provides a simple and powerful way to create and manage Kubernetes clusters within the vSphere infrastructure. It combines VMware virtualization capabilities with the flexibility and scalability of the Kubernetes container orchestration platform.
Our specialists possess extensive expertise in VMware virtualization and Kubernetes technologies, enabling our company to deliver top-notch support at every stage of your cluster's lifecycle.
Our support services include:
- Deployment and maintenance of vSphere with Tanzu environment, including patch installation, integration of new features, optimization and scaling consultations for Kubernetes clusters.
- Monitoring and issue detection within clusters for prompt response and prevention of potential failures.
- High-level technical support with experienced engineers ready to address your inquiries and resolve arising problems.
We strive to ensure stability and security for your Kubernetes clusters, while also helping you fully leverage the benefits of VMware virtualization and the Kubernetes container orchestration platform.
Contact us today to learn more about our support services for managed Kubernetes clusters using vSphere with Tanzu and how they can accelerate your development and enhance your business efficiency.
Maybe you'd be interested
VPS servers
High efficient virtual servers with fast SSD and high speed connection to Internet up to 1 Gbit/s. Daily backups and professional technical support.
More
VDC (Virtual Data Centre)
The pool of dedicated cloud resources to organize an enterprise-level IT infrastructure
Cloud VPS
A virtual dedicated server based on VMmanager, provided for rent
Service Desk
Service Desk for your company or organization
Cloud Storage
Reliable and safe data storage in the cloud
Data Centers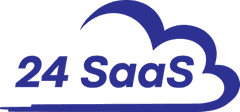 Our data centres locate in Almaty and Astana and fit the strongest requirements of the local and international standards. Our infrastructure and projects hosted by Cloud Solutions passed all examinations to corresponding the information security requirements of Kazakhstan government and local standards.