Uptime Kuma
In the world of modern technology, the reliability and availability of web resources play a crucial role in successful online businesses. As an entrepreneur or website owner, you likely want to stay informed about the status of your site and receive immediate notifications about any issues. This is where a reliable monitoring tool comes into play, helping you track the performance of your web resource in real-time. One such tool is Uptime Kuma.
To simplify the deployment process and start using Uptime Kuma, we are pleased to offer our virtual server service, which includes automatic deployment of this product. This means that you can quickly set up monitoring for your web resource without spending much time and effort on the installation and configuration of Uptime Kuma.
Advantages of automatic deployment:
Fast Deployment. The process of installing and configuring Uptime Kuma is fully automated, allowing you to start monitoring your web resource in just a few minutes.
User-Friendly. The installation and configuration of Uptime Kuma become simple and straightforward tasks as most of the complexities and details are handled automatically.
Seamless Integration. The virtual servers provided by our service are pre-configured to work with Uptime Kuma. You don't have to worry about compatibility or additional settings – everything is ready to use.
Flexibility. After deploying Uptime Kuma on your virtual server, you can easily customize the monitoring of various aspects of your web resource, such as availability, performance, and other parameters.
To take advantage of automatic deployment of Uptime Kuma on our virtual servers, you need to follow a few simple steps:
— Register on our platform and choose a virtual server plan that meets your requirements.
— After successful deployment of the virtual server, you will gain access to the server control panel, where you can select the Uptime Kuma automatic deployment script.
— After the installation, you will have access to the Uptime Kuma control panel, where you can configure the monitoring of your web resource.
— Customize the monitoring parameters, receive notifications, and control the status of your website using Uptime Kuma.
Automatic deployment of Uptime Kuma on virtual servers greatly simplifies the process of monitoring your web resource. You gain a reliable tool that helps you promptly respond to any availability or performance issues on your site. Don't waste time on complex installation and configuration – rely on our virtual server service and the automatic deployment of Uptime Kuma to ensure the smooth operation of your web resource.
Buy VPS and automatically deploy Uptime Kuma
Maybe you'd be interested
VPS servers
High efficient virtual servers with fast SSD and high speed connection to Internet up to 1 Gbit/s. Daily backups and professional technical support.
More
VDC (Virtual Data Centre)
The pool of dedicated cloud resources to organize an enterprise-level IT infrastructure
Cloud VPS
A virtual dedicated server based on VMmanager, provided for rent
Service Desk
Service Desk for your company or organization
Cloud Storage
Reliable and safe data storage in the cloud
Data Centers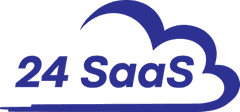 Our data centres locate in Almaty and Astana and fit the strongest requirements of the local and international standards. Our infrastructure and projects hosted by Cloud Solutions passed all examinations to corresponding the information security requirements of Kazakhstan government and local standards.