1C-Bitrix: CRM
1C Bitrix CRM (Bitrix24) is a comprehensive solution for managing customer relationships that combines CRM, web analytics, email, marketing tools, sales automation, and many other functions necessary for successful business.
Bitrix24 was developed by 1C-Bitrix, the market leader in Russia and the CIS countries in the development of content management systems, e-commerce, and other corporate solutions.
The 1C Bitrix CRM system allows companies of any size and direction to effectively manage their sales, marketing, and customer support. It contains all the necessary tools for sales and customer base management, from deal and contact tracking to project management and marketing campaigns.
One of the key features of 1C Bitrix CRM is its user-friendly and simple interface, which allows even novices to quickly learn the system. All the main functions are located in one window, which simplifies working with the system and reduces the time needed to learn it.
The system also has unique features that make it one of the best on the market. For example, the automatic distribution of requests between managers, which speeds up request processing and increases efficiency. Also, in 1C Bitrix CRM, it is possible to configure automatic notification of the request status to the client, which allows for an increased level of service and customer satisfaction.
1C Bitrix CRM also integrates with other applications, such as social networks, messengers, and others, which allows for the use of all possibilities to increase work efficiency and convenience of use.
Overall, 1C Bitrix CRM is a powerful and convenient tool for managing customer relationships, which allows for a significant increase in business efficiency, improved service level, and customer satisfaction.
In addition, the system provides a high degree of data protection, thanks to the use of modern encryption and authorization technologies, as well as compliance with data security standards.
1C Bitrix CRM also provides wide opportunities for data analysis and reporting, which allows companies to quickly react to changes in the market situation and make effective decisions.
Buy VPS and automatically deploy 1C-Bitrix: CRM
Maybe you'd be interested
VPS servers
High efficient virtual servers with fast SSD and high speed connection to Internet up to 1 Gbit/s. Daily backups and professional technical support.
More
VDC (Virtual Data Centre)
The pool of dedicated cloud resources to organize an enterprise-level IT infrastructure
Cloud VPS
A virtual private server based on VMmanager, provided for rent
Service Desk
Service Desk for your company or organization
Cloud Storage
Reliable and safe data storage in the cloud
Data Centers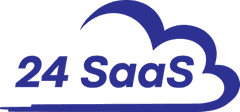 Our data centres locate in Almaty and Astana and fit the strongest requirements of the local and international standards. Our infrastructure and projects hosted by Cloud Solutions passed all examinations to corresponding the information security requirements of Kazakhstan government and local standards.