Refund policy
We appreciate your choice and your presence as a customer of "Cloud Solutions" LLP. In the event that we have not met any of your requirements or you have your own reasons for terminating your collaboration with our company, you have the option to cancel the web hosting service, and we will refund your money.
The refund policy unequivocally excludes:
Refunds for domain registration and renewal, the purchase of SSL certificates, and software licenses without an individual case review, as these services are provided through partner companies. However, "Cloud Solutions" LLP will make every effort to resolve the situation in favor of the customer.
Customers are free to review their account balance in the billing panel of "Cloud Solutions" LLP. The refund amount will be equal to the balance of your account at the time of its closure.
This refund policy is valid and applicable to all hosting plans, regardless of the type of payment, currency in which the payment was made, and the selected payment period.
Requests for canceling the hosting service and refunds must be submitted in writing (separately for legal entities and individuals) and must include the customer's accurate contact information.
In your request, you must notify the employees of "Cloud Solutions" LLP of the actual reason for closing your account. Our technical support team will take reasonable measures to resolve and settle the situation in order to meet customer requirements and preferences.
If you are the owner of multiple accounts for several hosting services and wish to close one of them, the refund amount can be transferred to the balance of any of your remaining accounts at your discretion, upon your request.
If a customer submits a request for a refund but still has outstanding debts for exceeding the usage of additional services provided in accordance with their hosting plan, this does not relieve them of financial responsibility, and they must settle any existing debt.
Refunds will be processed within 10 (ten) banking days from the date of receiving the request.
Please note that the refund will be issued after deducting bank fees and fees related to electronic payment systems for processing the refund.
The transfer of refunded funds to third parties upon the customer's request is not permitted.
Refunds can be issued to:
— the customer's personal or corporate bank account in any bank of the Republic of Kazakhstan.
— the customer's card account at any bank in the Republic of Kazakhstan.
— the customer's payment system account through which the service was originally paid.
Refund requests by customers should be sent by mail to the following address:
01000, Republic of Kazakhstan, Nur-Sultan, VIP Village Residential Complex, 42/1.
Maybe you'd be interested
VPS servers
High efficient virtual servers with fast SSD and high speed connection to Internet up to 1 Gbit/s. Daily backups and professional technical support.
More
VDC (Virtual Data Centre)
The pool of dedicated cloud resources to organize an enterprise-level IT infrastructure
Cloud VPS
A virtual private server based on VMmanager, provided for rent
Service Desk
Service Desk for your company or organization
Cloud Storage
Reliable and safe data storage in the cloud
Data Centers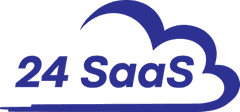 Our data centres locate in Almaty and Astana and fit the strongest requirements of the local and international standards. Our infrastructure and projects hosted by Cloud Solutions passed all examinations to corresponding the information security requirements of Kazakhstan government and local standards.